We offer woodland activities for families, adults and children aged 5+. We run group sessions and offer bespoke 1:1 sessions for children and adults. We can also offer your group a bespoke session tailored to your requirements.
Find out more about what Woodland Connections can offer you…..
Forest school
We are available to run Forest School for children aged 5 years +
We need a group of at least 6 children to be able to run the sessions. If you are interested and would like to go on the waiting list, or are able to get a group together yourself, then please get in touch.
We can run Forest School as a 2 hour or full day session. A 2 hour forest school session costs £10.50 per child, and a full day from 9:45-3:15 costs £26 per child.
We run Forest School as a termly block of either 5 or 6 weekly sessions.
'Thank you so much for such an amazing experience exploring the forest with you all yesterday. I had super fun and from conversations with our 'young explorer' they did too. I have been to lots of forest school sessions and I have to say your sessions and activities were by far more purposeful, inspiring and educational whilst offering opportunities for child-led exploration'.
'Thank you so so much for everything you have done, she has loved every minute of forest school and it's helped both of us get through the school year!'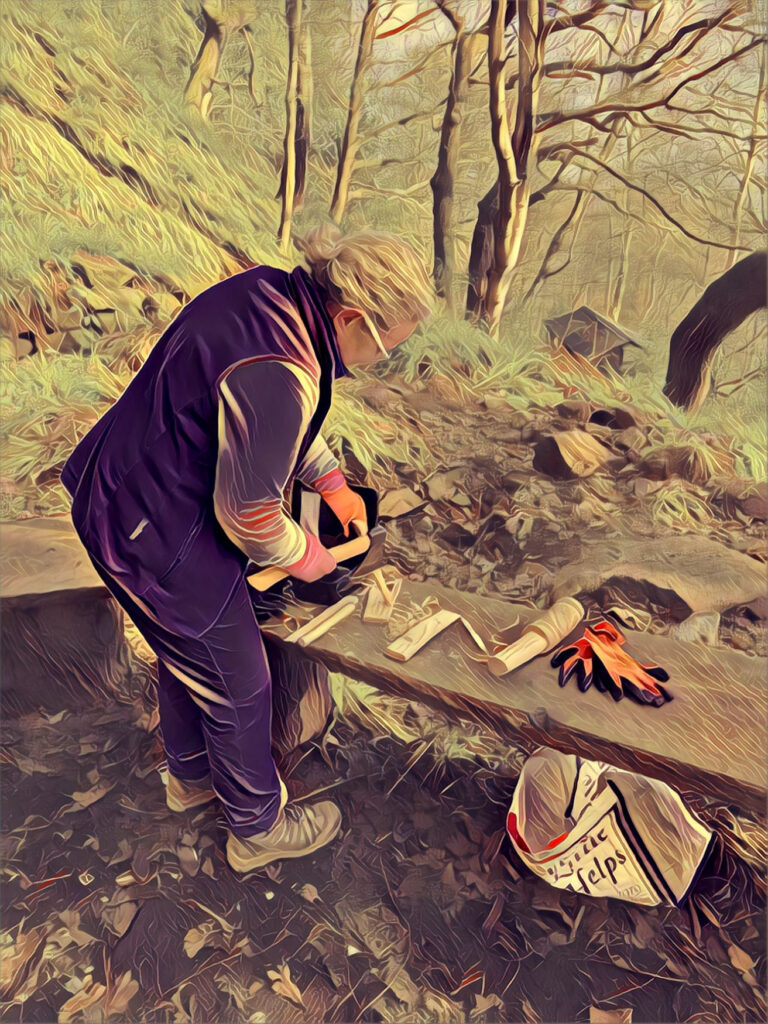 Women's Well-being in the Woods
A monthly Tuesday session, aimed at providing a space to recharge, breathe, relax and reconnect with your environment for a few hours.
Chill & Chat Campfire Sessions
A monthly social group for adults wanting to spend time outside and meet other people around a campfire with a cuppa.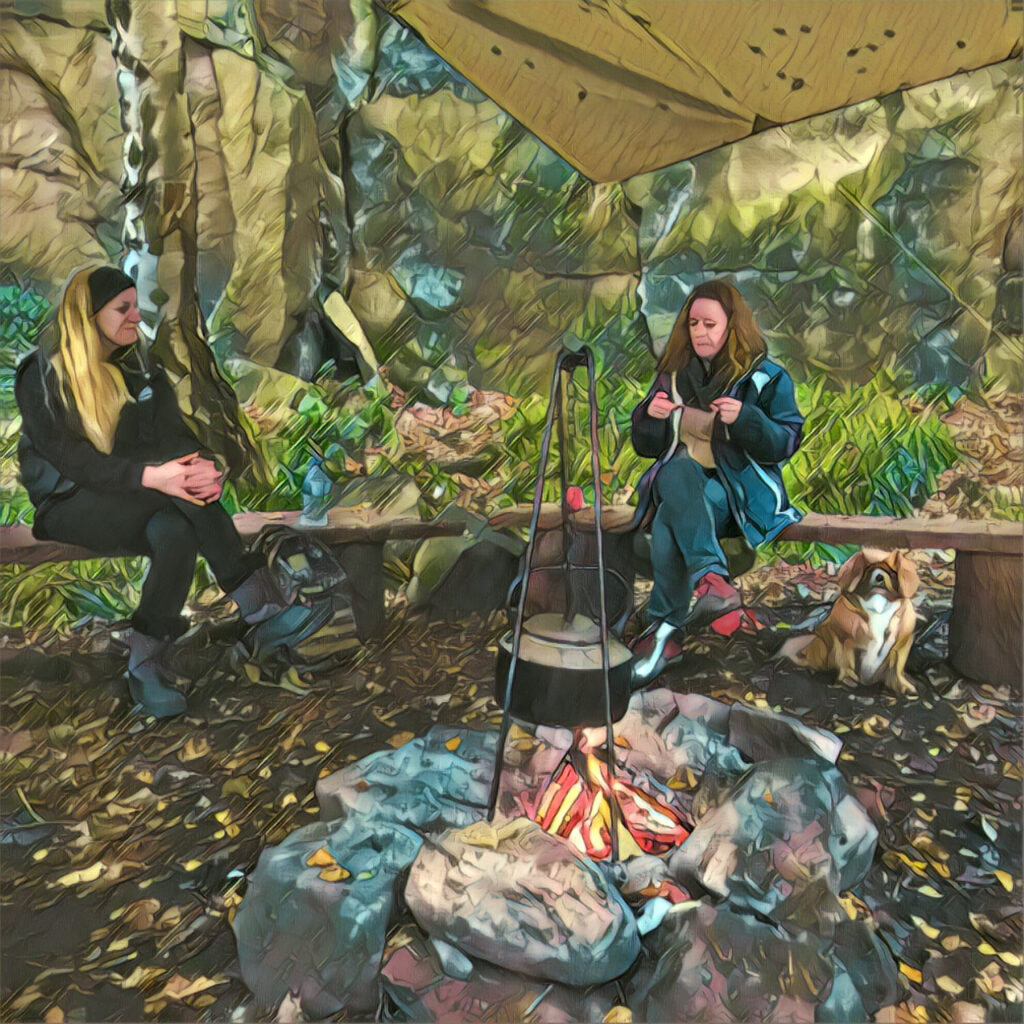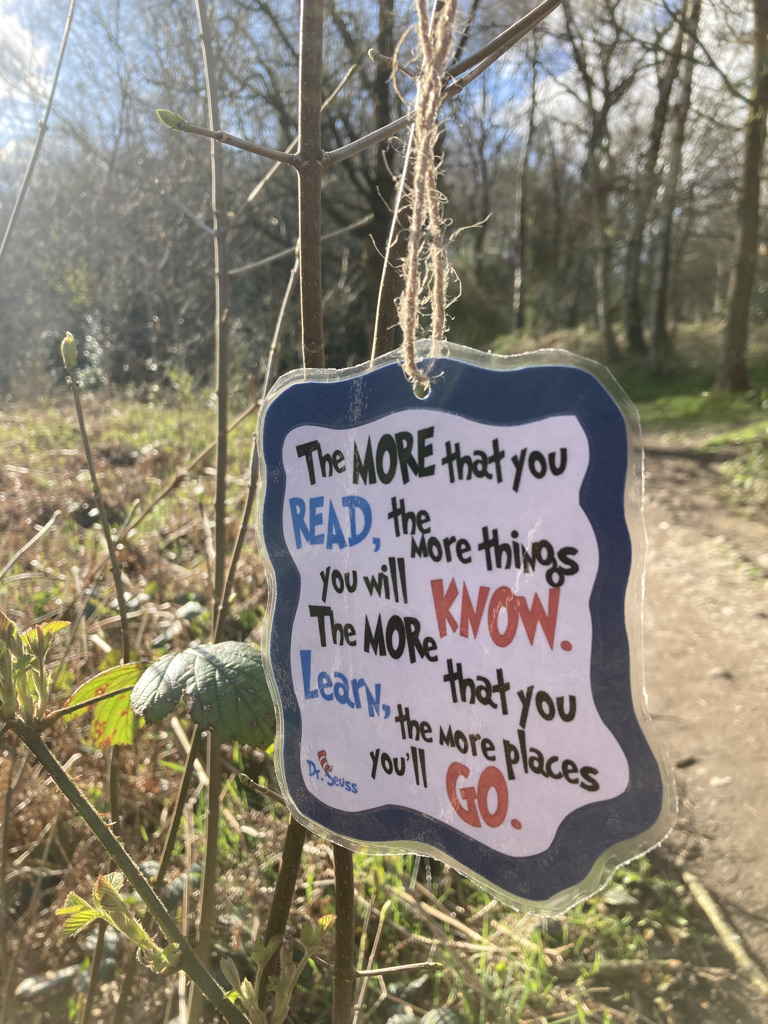 Family Sessions
Throughout the year we hold event days for families to come and join us in the woods, with a variety of activities to take part in. Family woodland event days include our Halloween Family Fun, Solstice evening, Minibeast Explorer day and more!
A review of our Easter Family Session 2022 "What an amazing day we have had today. Bonnie and Kate provided such an enjoyable session in the Shining Cliff Woods, great crafts that the kids really got into, they are kind and patient and just all round fantastic. We can't wait for the next one. Thank you so much. The tea, cake and hot drinks around the fire pit just ended it amazingly".
A review from our Halloween Family session 2021 "Me and my daughter attended a special Halloween event, we both enjoyed it so much. It was lovely to have the choice on what to do and hope to attend more special events in the future".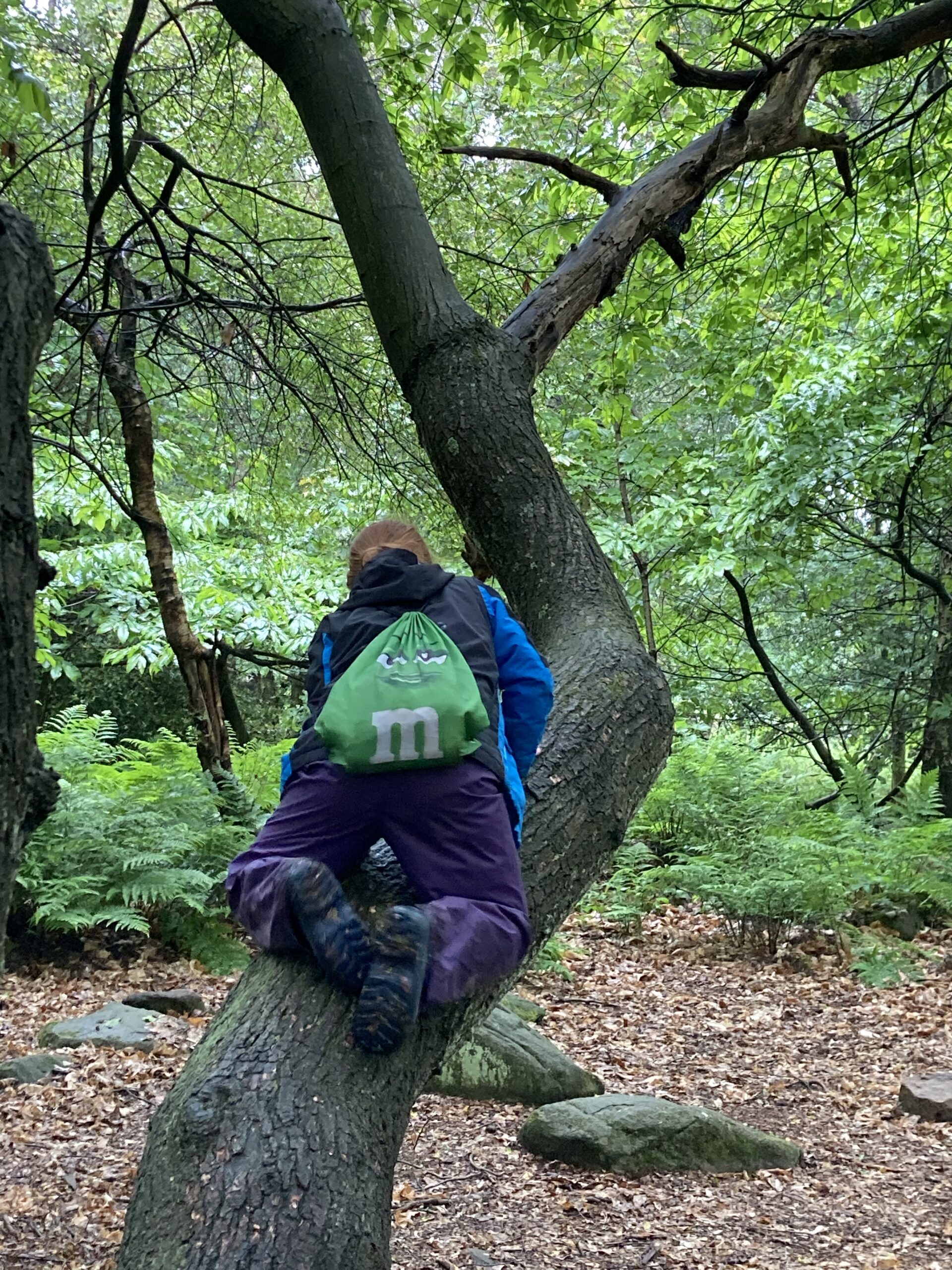 Birthday Parties
Celebrate your child's special day in the great outdoors!
Our children's woodland birthday parties provide the perfect setting for a magical and memorable day.
Your child will have the opportunity to explore nature and discover the beauty of the woods whilst enjoying a variety of fun activities. From imaginative fairy homes and unicorn trails to fun games, challenges and bushcraft skills, there's something for everyone to enjoy!
All our birthdays are for a maximum of 12 children.
We offer themed parties including Wonderful Wizards, Pirates & Mermaids, Fairies & Unicorns, Minecraft, Water and Fire.
You can choose a 2.5 hour party (£150) or a 3.5 hour party (£195). The longer party option will include an hour at the fire pit with hot chocolate, marshmallow toasting or popcorn popping included.
"I just wanted to say a HUGE thank you for the wonderful party yesterday. It was perfect and all of the children and adults had a super day!" (feedback from a Dragons & Fairies themed party)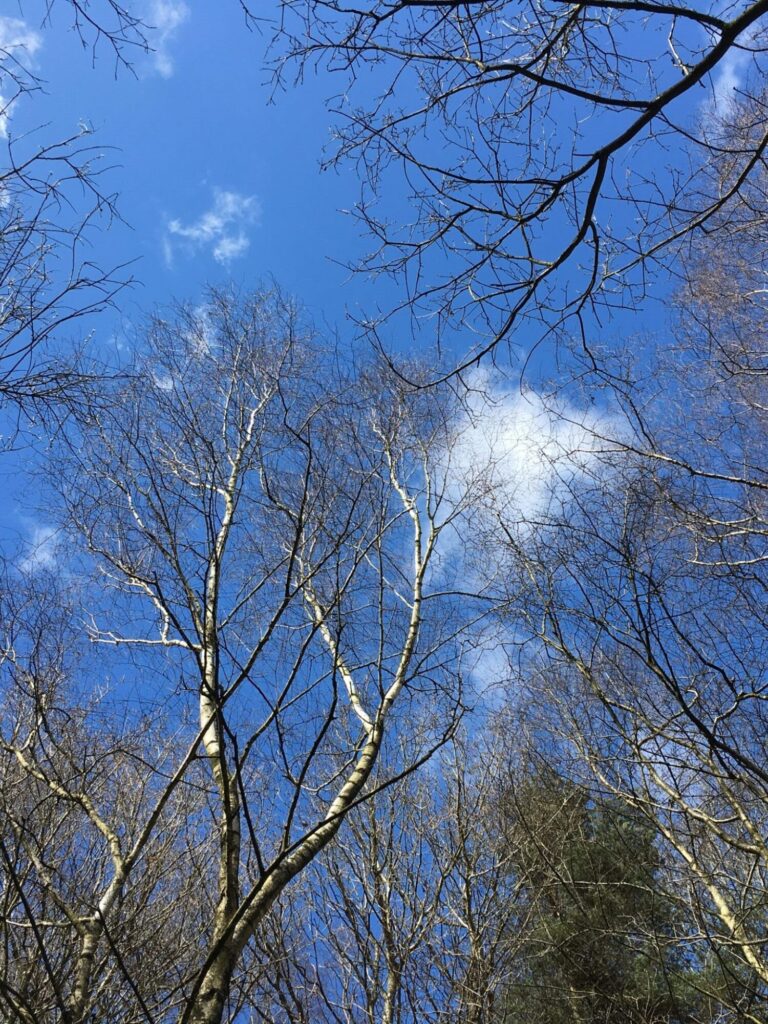 Nature Connection Walks
Bonnie and Kate can take you on a gentle, restorative, uplifting guided walk through the woodland, with mindful activities along the way to reconnect us with our natural environment. The focus is on the mindful activities not the distance travelled.
Feedback from Nature Connection walks "It was so interesting listening to and focusing on all outdoor sounds in such a very purposeful way. I absolutely felt calmer and more connected to the space around me; the sounds, textures, myself within it." D.L "Massive thanks for today, the breathing techniques are really good and it's made me aware of the way I overthink things" K.B
Children's Themed Adventure Days
In school holidays we run themed woodland adventure days for children, for ages 5+.
Themes vary but can include Dragons & Fairies, Pirates & Mermaids and Wonderful Wizards for younger children.
For older children we offer days themed around bushcraft activities, fire based days and water based days.
Review from a 2022 Woodland Explorer session. "My 6 year old daughter attended the woodland explorer day at shining cliff with Bonnie and Kate, she had a wonderful day and couldn't wait to tell me all she had done, including showing me some yoga moves they had learnt and how to listen like a deer , Bonnie and Kate were extremely professional and organised … looking forward to the next one".
Feedback from children attending the sessions…. "loved exploring everywhere in the woods looking for dragons and fairies" ……."I enjoyed the yummy hot chocolate and crafts in the Hut at Christmas" ….."my best holiday club"
Fettle, Kettle & Cake volunteer Sessions
Monthly volunteer sessions to help out in Shining Cliff woods and give something back. The tasks are varied and may include woodland conservation or tasks around Shining Cliff hostel grounds. A donation of £2 is appreciated or bring a cake to share!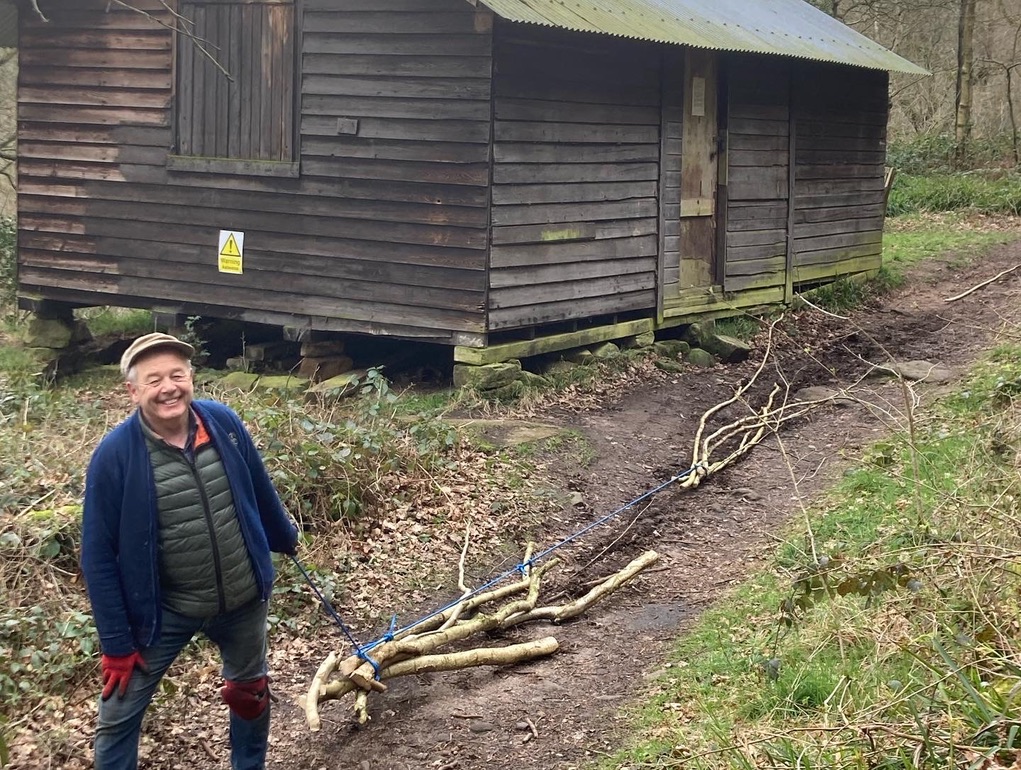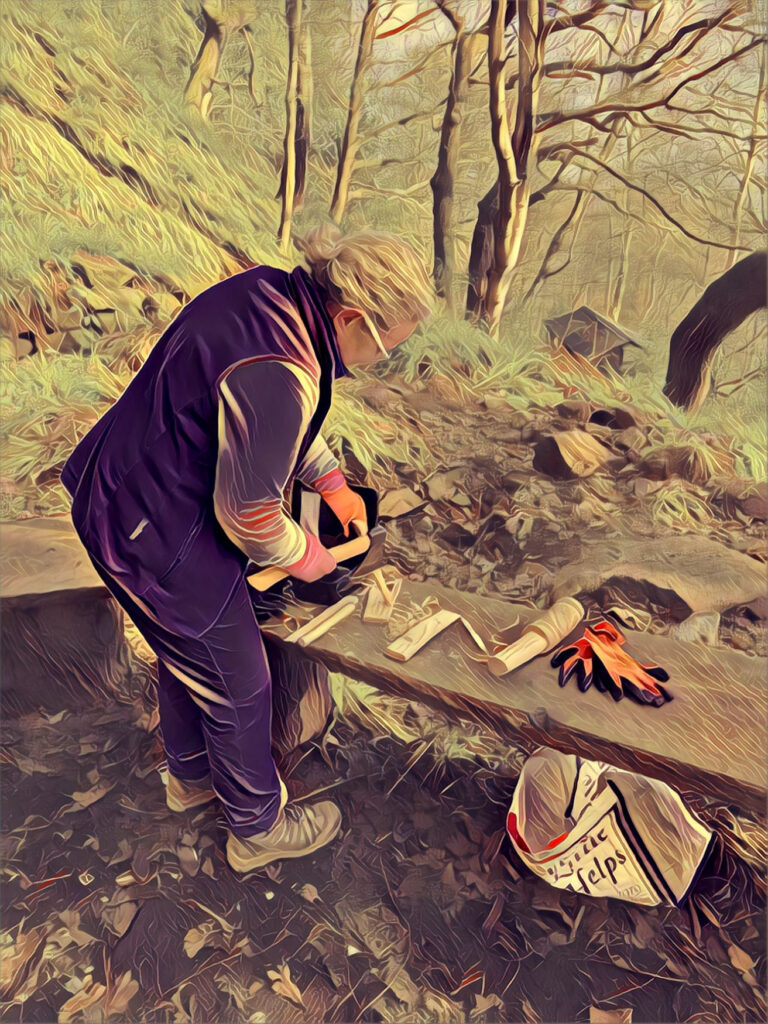 Bespoke Woodland Sessions
We offer bespoke woodland days to fit the requirements of your group. If you are looking for a chance to spend time together, learning campfire or simple tool skills, den building, relaxing in a hammock, having a guided walk in the woods with the opportunity to sit and reconnect with nature then Shining Cliff woods is a wonderful place to come! Get in touch with us to discuss your requirements.
Gallery